Jenn Goodner, Artistic Director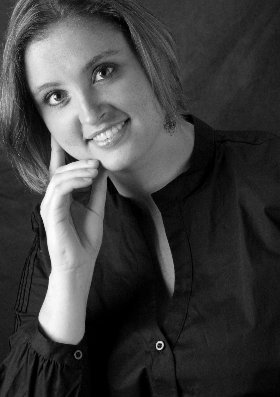 Artistic Director Jenn Goodner is pleased to be a part of the vibrant community of the Tapestry Singers. A resident of Austin since 2004, Goodner serves on the choral music faculty at Westlake High School in the Eanes ISD. At Westlake she conducts the Freshmen Women, the Concert Women and the Chamber Women's ensembles and directs the annual musical. Prior to her appointment at Westlake, Goodner was Director of Choirs at Deerpark Middle School in Round Rock ISD, where she was named Teacher of the Year and her choirs were featured on News 8 Austin and Fox News 7. From 2004-2008, Goodner served as the Children's Treble Choir Director at St. David's Episcopal Church in Austin. Ms. Goodner has considerable experience with treble and women's choirs, having been invited twice to serve as section leader for the Texas All-State Women's Choir. She has also served on the faculties of the Summer Performing Arts Academy at St. David's and the University of Texas Longhorn Music Camp.
Ms. Goodner began her teaching career in suburban Houston where she was one of three members of the choral faculty at Kingwood High School. During her time there, the Kingwood Choirs were guests of The United Nations and The White House, and she helped prepare them for conductors Moses Hogan, Robert Sund, Maria Guinand, Donald Bailey, Charles Bruffy, and Craig Hella Johnson. As a choral singer, Ms. Goodner has performed with the Houston Masterworks Chorus and Conspirare Symphonic Chorus. She is a graduate of Oklahoma State University.
When not working with choirs, Ms. Goodner enjoys spending time with her husband Mark and their three children: Tylar, Wilkes and Graham.
Andrea C. Snouffer, Principal Accompanist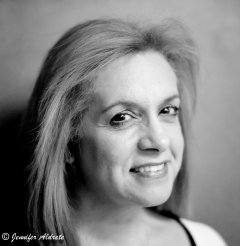 Andrea C. Snouffer is excited and proud to be part of Tapestry Singers. In addition to her accompanying duties with Tapestry, Ms. Snouffer is the Head Choir Director at West Ridge Middle School in Eanes ISD, leading six award-winning choirs. Most recently, one of her choirs received the honor of being invited to perform at the annual Texas Music Educators Conference in San Antonio, and the national conference of the American Choral Directors Association in Salt Lake City, honors reserved for top performing groups in our state and in our country. Prior to her appointment at West Ridge, Ms. Snouffer was the Head Choir Director at Lake Travis Middle School where she served as Fine Arts Department Chair. Twice named Lake Travis Teacher of the Year, she was also honored to receive the Lake Travis Education Foundation Teaching Excellence Award and is listed in Who's Who of American Teachers as well as Who's Who of American Women. In 2005, Ms. Snouffer was presented the Silver Apple Award honoring outstanding educators from television station KEYE, and in 2015, was named a national quarter finalist for the Grammy Music Educator Award.
Ms. Snouffer has been playing the piano for most of her life; her father was her first piano teacher. Through the years she has served as accompanist at many school and community functions throughout Central Texas. Her professional affiliations include the Texas Music Educators Association, Texas Choral Directors Association, American Choral Directors Association, Texas Music Adjudicators Association and Delta Kappa Gamma Fraternity, an honor fraternity recognizing excellence in the field of teaching.
Ms. Snouffer enjoys spending time with her husband Edward, who is Choir Director at Westlake High School. They are proud parents of two wonderful daughters – Lauren, a graduate of the Juilliard School and Houston Grand Opera's Studio Artist Program, now a professional singer; and Emily, a student at the University of Texas, now working toward her Bachelor of Fine Arts in Dance.