Tapestry depends on individuals and businesses to provide a large portion of our operating budget and your help is essential to keep Tapestry singing! Here are the many ways you can help support Tapestry Singers: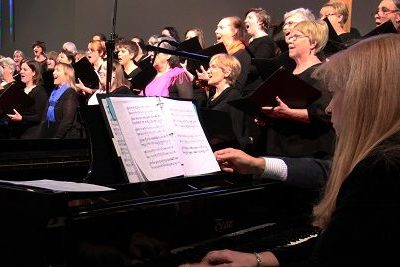 Support Tapestry while shopping online at Amazon with Amazon Smile! Click the link to sign up and support us with every purchase!
Support Tapestry when searching the web! Log onto GoodSearch.com and type "Tapestry Singers" into the "I support" box. The chorus will receive a donation each time you search the web using GoodSearch.

Support us when you buy groceries through Randalls Remarkable Card Good Neighbor program. Our member number is 12629.
More ways to support us:
If you would like to be notified of upcoming Tapestry concerts and events, please join our mailing list at left!